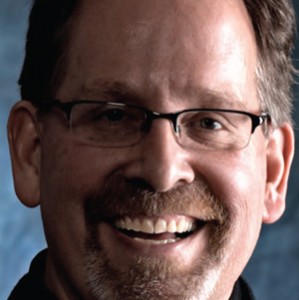 I am––gasp!––both a fine and commercial artist, sculpting and plein aire painting as well as working as a designer and illustrator. In fine art, my work often self-pollinates. My works in one medium often inspire new interpretations in another; you'll see sculptures here in bronze that were directly inspired by paintings or graphics that I have created. I've had the pleasure of studying under noted sculptors Nick Legeros, Roger Junk and Heidi Hoy as well as with painters Reid Galey, Armand Cabrera and Clea Fehlein. My very first art class as a child came in a box: "Learn to Paint with Jon Gnagy." I didn't, sadly, and so Jon Gnagy died unfulfilled.
My work covers a variety of subjects and reflects my diverse interests and inspirations. You'll find work that draws seriously on my spiritual heart and beliefs, others that reflect my sense of whimsy and the delight in finding humor in many things, and other pieces that combine the two. I love nature––but seriously, do you know anyone who HATES nature?––and am especially drawn to the geometry in it (that's rather interesting, given my abject rejection of math and geometry). I'm often both excited and scared by working on new things but will attempt to create art from anything that stands still long enough for me to wrestle it into the studio.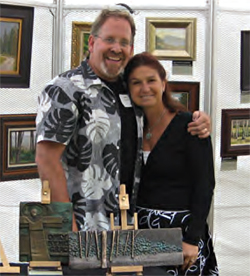 My paintings especially reflect my love of travel around the country and the world as well as the influence of the warm Latina heart and Peruvian birthplace of my wonderful bride and partner, Jeannine. We live in Minneapolis with our dog, Cha Cha, and an ever-more-chew-marked collection of artifacts from our travels. My work has been exhibited in Colorado, Michigan, and Minnesota and can be found in private and church collections throughout the United States as well as in France, Belgium and Péru.
I began sculpting in 2003 at the Minnetonka Center for the Arts under the guidance of noted sculptor, Nick Legeros. I have continued to sculpt there with other sculptors, including Roger Junk and my mentor, Heidi Hoy. It is an excellent studio space with a public bronze foundry, which is unique in a public facility. Many local sculptors began their work their and continue to use the studio and take classes in various mediums form their outstanding staff. I also work extensively with Casting Creations in Howard Lake, MN, a fantastic art foundry in the middle of the cornfields. As a graphic designer, I have spent much of his professional life primarily designing for flat surfaces so the idea of creating art that one can hold, walk around and view dimensionally had enormous appeal. Sorta like going from flat to fluffy. Totally cool.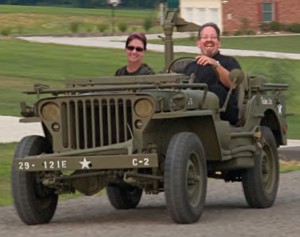 Most of my work is both representational and gestural; I enjoy the spirit and the movement and the feeling of working in wax and bronze more than I wish to be perfectly precise and anatomically correct. A breeze is better felt than captured. I love to see the hand and fingerprint of other artist's in their work; I hope that you don't mind finding mine in mine.
When I'm not in the studio, we love to travel and with family scattered across Europe and South America, we spend as much time abroad as we canwrestle away from the demands of everyday life. My brother and his family live in St. Paul and we are always happy to spend time with him and his family. I love to read, enjoy cooking and entertaining, and am also a WW II buff. You will see us every year in our city's July 4th Parade, driving Thelma Lou, our restored 1943 military Jeep, paying homage to the vets who have done so much for us and enable us to enjoy the freedoms and privileges we enjoy in the US.