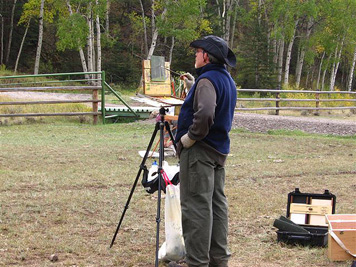 Every artist has their favorite resources, inspirations and partners. Each of us has predilection towards certain paints, special tools, that great place to find just the perfect bit of kit. Why keep them a secret?

SCULPTURE
Bases:
The original and still king: Bases 4 All – I have bought a lot of excellent marble bases from them at very reasonable prices.
The Base Shop – They have made beautiful granite bases with hidden turntables for me: seamless miters, perfect and strong. A wide selection of granite colors.
Pedestals:
Three Elements Studio – Everything custom made and stunningly beautiful custom furniture and music stands
Wooden Lazy Susans:
Sculpture Tools, Casting Materials, Chemicals, Supplies:
Whimsie Studio – Armature wire & light sheet metal, plus tools and supplies
There also are two lovely little shops in Montparnasse, Paris, that I frequent but I can't remember their names. I guess they remain my little secret.
Patina Chemicals & Supplies
Sculpt Nouveau – Patina chemicals, formulas, tools, lacquers, waxes, instructions, workshops: the Mother Lode
PAINTING:
General Paints & Supplies:
Dick Blick – They may be The Man in art supplies, but they do have a lotta stuff, plus national retail outlets
Specialty Painting Panels
RayMar Art – Panels, plus wet panel carriers and other plein air tools
Plein Air Field Boxes, Easels & Gear
Open Box M – THE KING of POCHADE BOXES : every one else follows. Two guys, handmade boxes, extraordinary quality; incredibly sturdy, beautiful handcrafted woods with stellar service and support. They created the first and best alternative to the Julian French Field Easel and are the company that everyone else copies and pursues
Soltek Easels – My other easel. If the lightest possible weight, with reliability, is your goal, Soltek is your mantra. The fastest up in the field, easy to set up and use. Not as bulletproof as the Open Box M but great if you don't have to worry about protection or wind.
Picture Frames
Frankenframes – My favorite on-line custom framers. Killer service, great quality, solid selection. How do you beat that?
King of Frame.com – Beautiful custom-made plein aire frames, plus high quality ready-mades
Frame-Express – A bit of a mixed bag, but some of their ready-mades are beautifully made in Mexico and quite affordable