This was one of the first animals in my Square Menagerie to gain some serious height, at least, for my sculptures.
More importantly, this was my first dance with carving negative space into a sculpture. Once I had my wax original completed (with the body and neck as one piece, set apart from the four legs, all of which would be welded together in the bronze), I decided to cut out the giraffe's spots rather than create them in the patina. Once cast and patinaed, the cutaway spots appear darker then the swirl-textured surface, delivering a fresh new interpretation of a giraffe's spots.
I think that this could be really fun to look at at a much larger scale, say, eight feet high, or even life-sized.
Donations cheerfully accepted.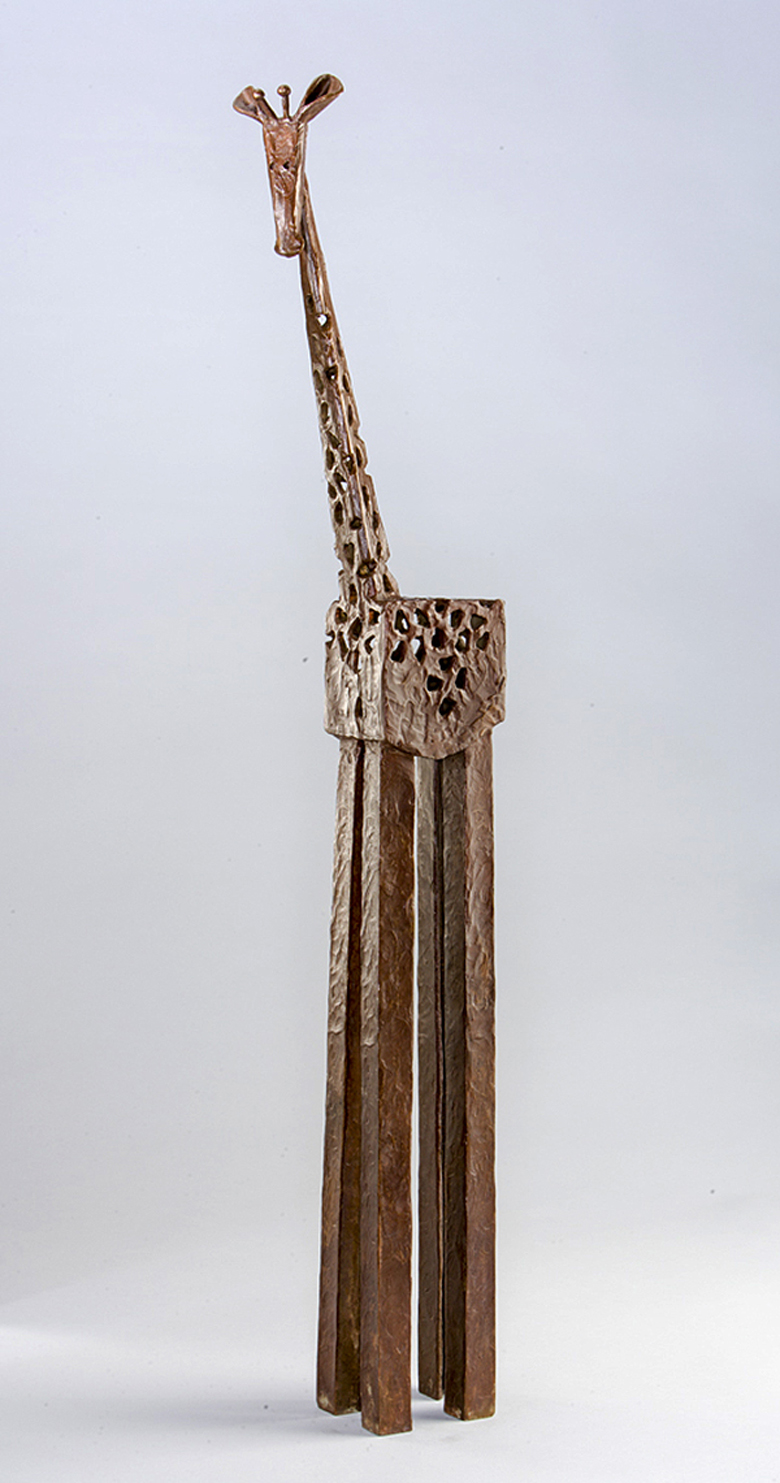 35″ H x 6″ W x 4″ D